Spain's pharmaceutical spending decline is hitting R&D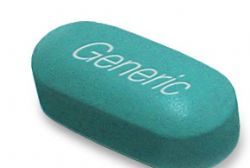 Data from Spain's Ministry of Health, Social Services and Equality has reported a decline in pharmaceutical spending in 2013, the 4th consecutive year of annual decreases.
Spain's trade body Farmaindustria said that in August, public pharmaceutical expenditure at pharmacies experienced a drop of 14.1%, compared to the same month the previous year.
It said the decrease is a result of a fall in the number of prescriptions (-12.8%) and a drop in the average price per prescription of -1.5%. The accumulated expenditure in the 12-month period to August 2013 is €775 Mln lower than the figure at the end of 2012. It predicts that this difference will be even greater by the end of this year.
Four years of decreases
If these forecasts should prove to be correct, public pharmaceutical expenditure on NH prescriptions could reach around €8.8 - €8.9 Bln by the end of this year. This would mean a 4-year period of decrease in public pharma expenditure, a drop of almost €4 Bln per year since its record high of more than €12.7 Bln in May 2010.
R&D spending is being impacted
Farmaindustria said the decline is having an impact on R&D in Spanish pharmaceutical companies which are suffering significant falls in revenues. It says that companies need to make adjustments to structural costs to be able to adapt to the new situation of low income so as not to lose out competitively. Expenditure in R&D is not one of those items that can be significantly adjusted by the pharma companies in the short-term given that inertia in this type of expenditure makes the companies consider costs that are quasi-fixed for short-term planning.
It adds: "However, if medium and long-term revenues don't improve, then adjustments will also be made to R&D, as a consequence of losing competitiveness in the domestic market." According to Farmaindustria's latest available data on expenditure in R&D pharma companies have experienced two consecutive years of falls and in 2012, business expenditure in R&D registered its lowest level since 2007, so much so that pharma expenditure ended 2012 at its lowest level since 2005.