Spain's Retail Sales Up In November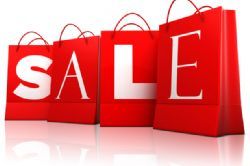 Retail sales in Spain rose in November in a tentative sign that domestic demand is picking up after 3 years of belt-tightening.
Retail sales grew 1.9% year-on-year on a calendar-adjusted basis in November, the National Statistics Institute (INE) said on Monday, after falling 0.3% in October.
Economists are closely watching to see if retail spending turns consistently positive since strong consumer spending fuelled Spain's more-than-decade long boom which ended in early 2008.
Spain's economy emerged from a recession in Q3, with miniscule expansion driven mostly by exports. Growth is expected to remain sluggish next year and unemployment remains high at more than 26%.
Although retail sales grew 2.1% in September, much of the improvement was due to a rise in IVA in September 2012, which hit consumer spending hard, and the October slippage this year suggested demand was still tepid.
Sales of food, personal items and household items all rose in November compared with the same month last year, and all kinds of retailers, from small chains to large-format stores, saw stronger sales, INE reported.
"It's another positive sign but this isn't yet a trend," said Natalia Aguirre of brokerage Renta 4.
Consumer confidence hit its highest level in November since late 2011, according to a poll by the state-run polling firm CIS and retailers took on more staff for Christmas than last year, expecting greater spending.
Spain saw retail spending fall 7.8% in November 2012, compared to the same month in 2011.
Recommended Reading
• Rajoy :"2014 Will be the year of recovery"
• Europe endorses Spain's exit from bailout program