Spain Clamps Down on Same-Sex Adoption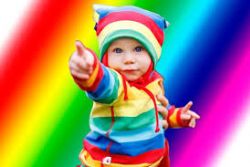 Towards the start of 2013, the Russian Government took steps to ban the adoption of Russian children from other countries who had legalised same-sex marriage - regardless of the sexuality of the would-be parents.
Despite Spain falling into the category of countries to openly support gay marriage, in the coming weeks Mariano Rajoy's Partido Popular Government will sign an official accord with the Russian Government to deny same-sex couples the opportunity to adopt Russian children.
Pro-Putin Magazine "Voice of Russia" also claims that Sweden, Israel and the USA are preparing to follow suit.
Spain's previous PSOE Socialist administration legalised same-sex marriage in June 2005, and following on from the PP Government's U-turn on the 2010 abortion reform, it looks likely that an the right-wing government may consider a similar move in the future.
Recommended Reading
• Legal Issues for Same-Sex Couples Looking to Become Expats in Spain
• Pope Supports Spain's Abortion Reforms
• Spain Most "Gay Friendly" Country