Spain Sees Hydroelectric Energy up 250% on 2012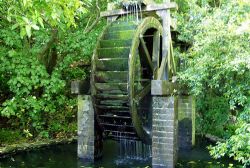 Alternative energy sources provided 42.4% of the demand for power in Spain for the whole of 2013 - up 10.5 percentage points on last year.
Data provided by Red Electrica in their Preliminary report for 2013 on Spain's Electricity system revealed how Wind Power contributed 21.1% of the country's renewable energy sources - increasing some 3.0% on 2012, and nudging ahead of Nuclear power in terms of the total amount of all energy generated.
2013 saw 173 MW of wind power capacity installed in Spain and 440 MW of solar energy technologies - of which 140 MW was of solar Photo-Voltaic and 300 MW solar thermoelectric, which combined accounted for 49.1% of all renewable energy generated in Spain.
Solar as a whole accounted for 6.5% of all energy generated in Spain during 2013.
The percentage of renewable energy generated to meet Spain's demand was also able to benefit from a higher level of rainfall, which helped Hydro-Electric energy increase to 32,205 GWh. This accounted for a 14.4% of all renewable energy sources - 16% more than the average of previous years and 250% higher than 2012.
Spain's gross demand for all electricity in 2013 stood at 246,166 GWh, 2.3% lower than the preceding year.
Recommended Reading
• Spain's Solar Tax : Removing Green Incentives ?
• Spain to Subsidise Unprofitable Coal Mines Until 2018
• Spain Revising Renewable Energy laws to Avoid Lawsuits