Spain's FCC Sells 51% of Energy Division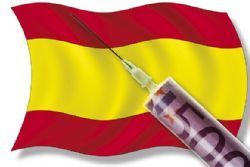 Spain's construction and infrastructure company Fomento de Construcciones y Contratas SA (FCC) said Monday it has reached a deal to sell a 51% stake in its energy unit to a small Spanish investment firm.
As part of the deal, Madrid-based Plenium Partners will pay €8 Mln for the stake and will take on part of FCC's debt, FCC said in a press release. That will allow FCC to cut down its overall debt by €764 Mln.
In November, FCC had said it planned to close the year with a debt level below €6 billion, down from €6.577 billion as of Sept. 30
In the last 8 weeks two International Billionaire Finances have invested in FCC : In November it was announced how Bill Gates had taken a 6% stake in the company, whilst just last week George Soros was reported to have purchased a 3% stake.
Recommended Reading
• Spain's FCC Reports Losses For 4th Quarter in a Row
• Financier Soros Buys Into Spain's FCC