Spain's Jan-Oct public deficit reaches 4.87% of GDP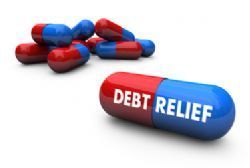 Spain's public deficit, not including municipal governments, was 4.87% of GDP as of the end of October, almost unchanged from the end of September, the Treasury Ministry reported on Monday.
Spain's full-year public deficit target for this year is 6.5% of GDP.
The country's 17 autonomous regions had a joint deficit worth 1.12% of Gross Domestic Product, in line with their full-year target, as of October. The social security deficit was 0.21% of GDP, well below the full-year target of 1.4%, due to transfers from the central government, the ministry said.
In a separate statement the ministry said that the central government deficit was 3.96% of GDP at the end of November.