Spain to Enforce 'Pointless EU Law' from Midnight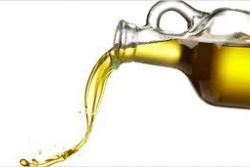 A familar and popular sight in many a Spanish bar or restaurant maybe, but as from midnight tonight the ten-thousand plus faceless bureaucrats in Brussels will be allowed their own way yet again.
As from the 1st of January 2014 Hotels, Restaurants and Bars across Spain will be unable to place refillable Olive Oil bottles on table tops, in accordance with a new ruling approved back in November by the Council of Ministers.
The measure states that oils offered to consumers in such establishments should be in clearly labeled containers, and provided with an opening system that loses its integrity after its first use, and have a protection system which prevents refilling once fully used.
The ruling also allows a 2 month period of grace for the accommodation industry to continue to use up stocks purchased before the 1st of January.
The measure is part of the wider "Action Plan on the olive oil sector in the EU" initiative, which Spain is obliged to follow in accordance with a ruling from the EU.
This standard, which is already in force in Italy and Portugal, is intended to protect the quality and integrity of such oils being offered by the hospitality industry in light of a succession of high volumes of low-grade oils - some not even originating from olives and unfit for human consumption - being smuggled into the EU from Asia.
However, the Secretary General of the Spanish Federation of Hospitality (FEHR) has commented how the industry is concerned about the costs associated in the purchase of single-use bottles of olive oil.
Furthermore, the impact is likely to be felt on smaller Olive Oil producers who do not have their own bottling facility and have traditionally sold their product in bulk containers for the clients to decant into their own bottles.
The environmental impact following the 'unnecessary' creation of thousands of extra glass or plastic bottles is also a cause for concern for many.