Former Corvera Airport Contractor Suffers Further Setback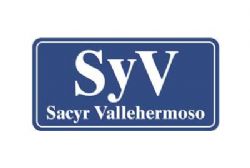 Work on the massive Panama Canal extension project may be suspended after a clash between the builders and the Panamanian authorities about €1.16 Bln in cost overruns, according to a statement from the building consortium on Wednesday.
The cost overruns on the €2.25 Bln canal extension, one of the world's largest construction contracts, should be met by the Panama Canal Authority (PCA) under the terms of the contract, argued the consortium comprised of Spain's Sacyr, Italy's Impregilo, Belgium's Jan De Nul and Panama's Constructora Urbana, SA.
The overruns were the result of unforeseen events during construction, something which was "normal" in these kind of projects, it said.
The group believes the PCA has "failed in its obligations as set out in the contract as well as in the inexactitude of the information provided to the consortium to carry out the project."
Under the terms agreed, the PCA has another 21 days to comply with the requirements, it added, during which work will continue.
No one at Sacyr was immediately available for further comment.
Problems with the Panama project come at a bad time for Sacyr, whose total net debt stood at €6.9 Bln at the end of September, more than three times its market capitalisation.
Sacyr is also the majority shareholder in Aeromur - the former concession holder and contractor to undertake the construction of Murcia's controversial Corvera International Airport, and the intended operator before their contract was terminated in 2013.
Recommended Reading
• Corvera Airport's Sacyr to Sell Property Division
• Could Murcia Reappoint Aeromur to Operate Corvera Airport ?