Spain new car sales up 3.3% in 2013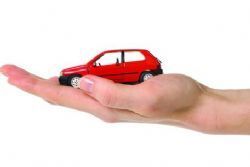 New car sales in Spain rose 3.3% in 2013 from a year earlier, car manufacturers' association ANFAC said on Thursday, boosted by government subsidies.
Sales were up 18.2% in December from a year earlier, the 4th straight month of increases and after a 15.1% year-on-year rise in November.
Some 60,513 new cars were registered in December after 51,197 in December 2012 while 2013 saw some 722,703 new cars registered after 699,589 a year earlier. Car sales had dropped 13.4% in 2012.
Recommended Reading
• Spain Expects to Sell 800,000 Cars in 2014
• Spanish Car Plants Look Beyond Low Labour Costs to Prolong Boom