Spain Awards Hypocritical Bunkering Contract Off Gibraltar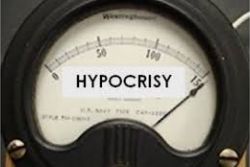 In August last year Spain complained to the EU over Gibraltar, and their practice of allowing ships to refuel at anchor - commonly referred to as "Bunkering".
Spain's concerns were based upon the claim that the practice was hazardous to the environment based upon the high incidence of pollution to coastal waters in the event of a spillage.
Despite Spain's concerns over their coastal waters off Gibraltar, the practice was still permitted off the coast of Galicia.
However, in a further display of double-standards and hypocrisy Spain yesterday granted approval to Dutch Company, Royal Vopak, to provide storage for such fuels at their terminal in Algeciras.
The plant, close to the British Overseas Territory, will provide storage for 881,000 cubic meters of various marine fuels, as approved yesterday by Spain's Ministry of Energy.
Royal Vopak, who own 80% of the facility, were required in a previous Spanish government resolution to meet conditions to protect the environment around the site that's also near a bird sanctuary and wetlands.
It seems that the Spanish Government consider that any likely spillage from their side of the border is acceptable, whilst if the same were to occur on Gibraltar the effects would be devastating.
Recommended Reading
• Spain Shows Further Hypocrisy Over Gibraltar
• Spanish Lawyer Advises Spain to Take Gibraltar to ECJ