Orange Spain ordered to withdraw 'best network' ad campaign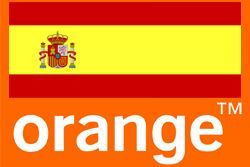 Spain's advertising self-regulation organization Autocontrol (Asociacion para la Autorregulacion de la Comunicacion Comercial) has dismissed an appeal filed by Orange against the organization's November decision. Autocontrol's November ruling urged Orange to withdraw its ad campaign dubbed 'Pasate ya a la major red' ('Move now to the best network').
The decision followed a complaint filed by market competitor Vodafone, according to a report in El Economista.
Back on 14 November, Autocontrol ordered Orange to rectify its 'Pasate ya a la major red' ad campaign. In its complaint, Vodafone claimed that Orange's ad was misleading as it contained words such as 'the best network'. In its ruling, Autocontrol said that these words are not a comparison between Orange's 4G network and other existing networks so far (2G and 3G), as alleged by Orange, but rather a message with an "exclusionary tone or comparative advertising" hinting to the other 4G networks operated by market competitors.