Labor market "showing signs of strength" : Spain Gov't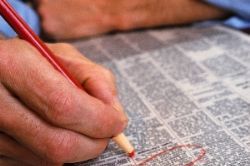 On the basis of the latest official jobless claim and Social Security affiliation figures for December released Friday, the government believes that not only has the hemorrhaging in employment been staunched but also that the labor market is starting to show signs of strength.
According to the Ministry of Labour, the number singed to the Social Security system fell by 85,041, or 0.52% last year, the smallest decline since the current crisis began in 2007. In December alone, the number of workers affiliated rose by 64,097 to 16.357 million. The ministry said the increase was the highest for December since the current comparable historical series was initiated in 2001.
The ministry also confirmed that jobless claims in the last month of the year fell by 107,570 from November to 4.701 million. That was the biggest fall for the month of December and the second biggest for any month in the current historical series. For the whole of last year, the number of people registered as unemployed declined by 147,385. Jobless claims by workers under 25 years dropped by 44,051, or 9.65%, in the past 12 months. The jobless claim figures had been leaked on Thursday.
"December was a month of renewed vigor in terms of affiliation," the secretary of state for Social Security, Tomás Burgos said. "Not only is it the first December of the recovery, but also points to notable strength."
In an interview published on January 1, Economy Minister Luis de Guindos predicted "significant job creation this year when the recovery is expected to grow 0.7% after pulling out of a protracted recession in Q3 of 2013."