Ciudad Real Airport Sale Extended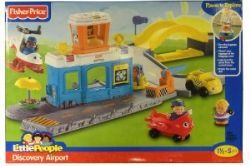 Bankruptcy Administrators overseeing the sale of Ciudad Real Airport have extended the deadline to sell the privately owned facility until 15:00 Hrs on January 24th.
The process, which originally began on December 2nd, expired on December 29th with no bids being submitted to purchase the airport at offers of more than €100 Million.
However, the Administrators were able to appeal to the Commercial Court of Ciudad Real on grounds that the Christmas break deterred potential interest.
At a press release given earlier on Friday Airport Managers confirmed that any bids over the sum of €80 Million would be considered on the provision that they are secured with a 5% bank guarantee. Further insurances, together with approval from the Ministry of Economy and Competitiveness, would be required if an offer were to be accepted by a non-Spanish investor.
Recommended Reading
• No Bids Received In Ciudad Real Airport Sale
• Spain's Ciudad Real Airport 6th Most Visited in World in 2013
• Sale of Spain's Ciudad Real Airport Underway