Spain Youth Unemployment Hits 57.7 pct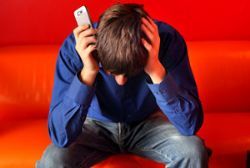 Spain saw its youth unemployment rate rise to a staggering 57.7% in November as the country registered the worse youth jobless rate in the eurozone area.
Eurostat, the statistical information arm of the European Union, also revealed the youth unemployment rate across the eurozone remained steady at 24.2% for the second consecutive month – meaning there were 3.5 million unemployed under-25s across the region.
"There is a real danger that these young people will get trapped in the ranks of the long-term unemployed," James Howat, a European economist at Capital Economics, told IBTimes UK.
He explained: "Countries and their employers are losing human capital and will have to spend money to reintegrate those who are unemployed now in the long-term."
In particular, Spain registered the worse unemployment rate of 57.5% over the same period – a slight increase from 57.4% the month before.
In vast contrast, Luxembourg and Germany shared the lowest unemployment rate of 5.5%.
Eurostat said the overall unemployment rate for the region also remained the same at 12.1% in November – representing 19.2 million unemployed people across the region.
Howat added: "The figures show pressure on eurozone households is easing - albeit very gradually.
"If you look at the unemployment rate over the last two months, the trend is going the right way. More timely data suggests we could see a fall in the number of the unemployed in December."
Politicians and the public are hoping the region's economic recovery will boost employment, which has created social unrest in countries like Greece as citizens react against harsh austerity measures imposed to meet bailout demands.