Debit Card Deal Popular With Expats Being Closed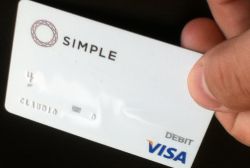 The Norwich & Peterborough Building Society is closing a deal that allows expatriates to obtain money from ATMs abroad free of charge.
From January 13th, no new customers will be able to sign up for the Gold Light account, although there will still be a number of other options available.
Taking up the Gold Start account, which is a direct replacement, may not be the best alternative, as despite having many of the same benefits as the previous deal, this new one does not offer free debit card transactions overseas.
Norwich & Peterborough is still viable for those living abroad temporarily however, as there are two charge-free debit cards on offer.
The first is the Gold Classic for non-business users, which requires a minimum of £500 paid into the account each month; a permanent balance of at least £5,000; and five transactions to be made from the account every month.
Any businesses wanting to take advantage of fee-free transactions can sign up to the Gold Business account, as long as the company is based in the UK.
A spokesman for the building society told iExpats: "Customers can withdraw cash overseas from an ATM without a charge from our building society, but the foreign ATM owner might make a charge for using the machine."
He went on to say that it is Norwich & Peterborough's aim to allow anyone who travels overseas on a regular basis to avoid having to carry large sums of foreign currency around with them.
This can be inconvenient and dangerous, increasing the risks of the money being lost or stolen.
Expats who already have a Gold Light account do not need to worry about any changes, as their original agreement with the institution will stand.
Anyone wishing to sign up for the service in its closing days have until Monday to do so.