Spain's industrial output posts sharpest rise in nearly 3 years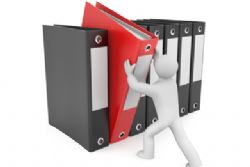 Spain's industrial output rose in November, its biggest yearly jump in nearly 3 years, official data showed on Friday boosted by a favourable annual comparison after tax hikes last year.
Spain emerged from a 2-year recession in Q3, thanks to strong exports and recovering domestic demand, but industry is still struggling to reverse a deep slump that has lasted years.
Output in Q4 overall was likely to be broadly unchanged from the previous period, analysts said, meaning industry would likely be less of a boost to Q4 GDP compared to the previous period despite November's encouraging figure.
"There are not many signs yet that we're seeing a recovery with any significant momentum in Spain," said Ben May, analyst at Captital Economics.
Spain's calendar-adjusted industrial output rose 2.6% on year in November, data from the National Statistics Institute (INE) showed.
In October, output fell 1.3%, revised down from a preliminary reading for a 0.8% fall.