Spain tops up car subsidy scheme by 175 mln euros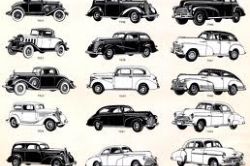 Spain has expanded a car subsidy programme by €175 Mln and estimates it should generate related tax income of 1 Bln, Deputy PM Soraya Saenz de Santamaria said on Friday.
Under the scheme, people who scrap their old car and buy a new one get a reduction of 2,000 euros, half from the government and half from the carmaker.
The PIVE programme, expanded four times to total 465 million euros, indirectly boosts public coffers as cars in Spain are subject to a registration tax as well as value-added tax.
Spanish car sales rose 18.2% in December, the fourth month of growth, for a 3.3% rise overall in 2013, data from carmakers' association Anfac showed.
Recommended Reading
• Spain to Extend Government Car Subsidy Scheme
• Spain Extends Plan PIVE 'Cash for Bangers' Scheme
• Government subsidy boosts Spain Car sales for July
• Spain's Plan PIVE 4 Will See Gov't New Car Subsidies Reach 265 Mln