EU Introduces Cross-Border Driving Laws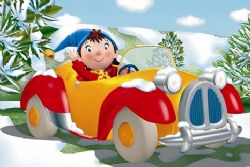 New cross-border laws are coming into force in Europe, meaning that expatriate drivers will not be able to avoid paying fines for driving offences.
The UK, Ireland and Denmark are the only EU member states that have not signed up to a new treaty to help police driving.
It allows authorities to pursue offenders in other countries for offences committed while abroad, through the police and the courts.
The system will work by the 25 nations swapping information with each other about drivers, so that fines can be collected.
Those caught on camera at the roadside should expect to have a fine waiting for them at home when they return.
No points will be added to licences for such breaches at present, but this is something that could be pursued in the future.
Eight offences will be covered under the new system :
* Driving while drunk or under the influence of drugs
* Breaking the speed limit
* Driving through a red light
* Failing to follow seat belt laws
* Riding a motorbike without a helmet
* Driving on the hard shoulder of a motorway
* Using a mobile phone to text or make a call while driving
Anyone caught committing any of these breaches of the law in say France or Italy for example will be tracked down to their home, which could be in Spain, Portugal or Greece.
The French government believes that foreign drivers could be responsible for as many as 25% of traffic offenses, but are never punished, because they simply return home.
Fines will be based on the amount levied for offences where they are committed, not where a driver lives, as traffic rules throughout the UK differ hugely.
It is important to know the rules of the road for whichever country you are travelling in. Some are universally accepted, like wearing seatbelts, but speed limits for types of road can vary.
Expats living in mainland Europe can often cross borders on a regular basis, so should think carefully about the differences.