Spain Reports 2 Swine Flu Fatalities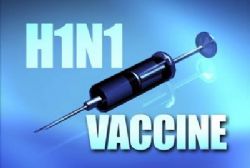 Spain has reported 2 fatalities from the effects of of the H1N1 virus - commonly referred to as Swine Flu.
A recent outbreak of the condition in Zaragosa, Aragon, has resulted in the Hospitalisation of more than 40 people, of which 18 are being epy in intensive care and are reported to be in a serious condition.
Regional Health Mininster Ricardo Olivan spoke from Cantabria Hospital yesterday, where he confirmed the deaths of a 62 year old and 76 year old man. As with the other Hospitalised victims, neither had previously been given the flu vaccine.
The elderly, those suffering from other medical conditions or in a weakened state are particularly susceptible to catching the virus.
In 2009 a Swine Flu epidemic emerged from Mexico and soon spread around the world, killing thousands of people, before the World Health Organisation declared the pandemic over in August 2010.
The "Spanish Flu" Epidemic of 1918 - reponsible for effecting an estimated 500 Million people globally - did not originate in Spain as its name may suggest. The nickname was given to the epidemic because of reports that Spain's King Alfonso XIII was suffering from the effects of the flu at a time when the rest of Europe was at war, and neither side likely to publish panic-inspiring reports for reasons of propaganda.