Expats prop up Spanish property market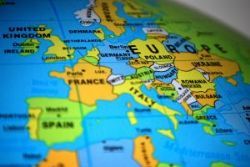 The Spanish property market is being kept buoyant by expatriate buyers from the UK, Germany and Russia, according to the country's House Price Index.
When the figures for 2013 are compared with other years using the National Institute of Statistics' data, there was a smaller decline than any other year since 2010, reports the Telegraph.
There was still a fall in house prices overall, but the island of Majorca went against the grain with a 4.8% increase in Q3 of 2013 when compared to the same period a year earlier.
Navarra, Extremadura and Madrid all also experienced rises, according to the House Price Index, but these were small by comparison to Majorca with 2.8%, 2.2 per cent and 0.3% reported respectively.
Emigrate.co.uk has noted that luxury properties in beachfront locations popular with expats are doing particularly well.
While Brits have had a presence in Spain for a long time, the government is looking to attract investment from further afield.
With this in mind, it has set up an incentive scheme that allows non-EU nationals residency if they purchase a property in excess of €160,000.
It is mainly targeted at those from Russia and China and is seeing some success.
The past 5 years have seen foreign ownership of property in the Balearic Islands double, according to the Council of Notaries.
Recommended Reading
• Spain Sees Property Prices Rise For 1st Time in 3 Years In Q3
• Spain Sees Increase In Property Prices In 4 Regions In Q3
Those from Russia and Nordic countries are purchasing houses in their droves all across Ibiza, Majorca and Menorca.
Marc Pritchard, sales and marketing manager for Taylor Wimpey España, told the news provider: "While other markets such as Greece, Egypt and Turkey may have lowered their prices to attract more tourists, the Balearics have taken the bold decision to target the higher end of the market.
"The calibre of stock and property prices have gone in an upward direction and interest levels remain extremely high".