USA Seeks to Increase Spain-Based Rapid-Reaction Force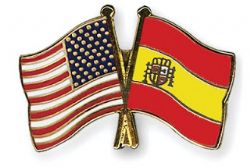 The USA has asked Spain for permission to expand its 500-strong Marine rapid-reaction force for Africa by at least 50% and extend its presence at the Morón de la Frontera base by one more year, government sources said.
The request was formulated during PM Mariano Rajoy's visit to the White House last week.
President Obama referred to this obliquely when he said that "we thanked the PM and his government as well as the opposition in Spain for the support they have for our work together, including hosting some of our military operations and facilities. [...] And we pledged to continue to try to improve and deepen what is already a very strong defense relationship."
A bilateral agreement between both nations allows the US to temporarily station its Marines in the southern airbase, which provides fast access to the Mediterranean region. Because of this temporary nature, the Spanish government could approve the increase to anywhere between 750 and 900 Marines without modifying the agreement, and thus without consulting Congress first.
The Spanish Cabinet first authorized the deployment of 500 Marines and eight aircraft to the Morón airbase in April 2013 as part of a rapid-reaction strategy against crisis situations in Africa. The initiative was triggered by the September 2012 attacks against the US consulate in Benghazi, Libya.
But the request raises the issue of what "temporary" really means, with regard to a military presence that will last at least 2 years. Diplomatic sources admit this agreement was meant to cover specific situations lasting no more than a few months.