"Princess Cristina is Innocent" : Rajoy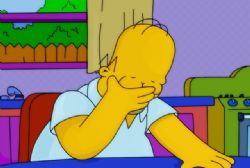 Spanish PM Mariano Rajoy said Princess Cristina is innocent of corruption allegations less than three weeks before she is due to testify as a suspect in court.
"I'm absolutely convinced that things will go well for her," Rajoy said in a television interview last night. "I'm convinced of her innocence."
The decision to name Cristina, No.7 in line to the Spanish throne, as a suspect in the investigation of her husband's business activities escalated an institutional crisis that has swept up executives and a judge as well as politicians from both of Spain's main parties. The public prosecutor, who reports to Rajoy's Justice Ministry, has criticized the move by Judge Jose Castro, calling the allegations a conspiracy theory.
Cristina is due to testify in court in the Balearic Islands on Feb. 8. She should resist calls to give up her royal privileges, Rajoy said.
"I have to respect, as I've said before, the decisions of the judges and the prosecutors," the premier said last night. "I would like, as the King very rightly said, for everyone to be equal before the law."
"The princess also has a right to be presumed innocent," he said.
Cristina's husband Inaki Urdangarin, a former Olympic handball player, is suspected of fraud, embezzlement and money laundering in a probe that focuses on the non-profit Noos Institute of which he was chairman.
The institute won 5.8 million euros of contracts from the regional governments of Valencia and the Balearic Islands between 2004 and 2007 without participating in a competitive tender, ABC newspaper reported.
Recommended Reading
* Spain's Princess Cristina to Testify over Corruption Charges