Spain Leapfrogs China For 3rd Most Visited Country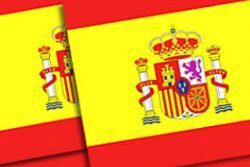 Spanish PM Mariano Rajoy today announced how the country had overtaken China to become the 3rd most popular destination for tourists in 2013, after seeing a record 60.6 Million Foreign visitors.
The figures released by the Ministry of Industry, Energy and Tourism echo those released last week by Tourism Agency Exeltur, which calculated figures of 60.4 Million Foreign visitors.
International arrivals increased by 5.6% during 2013, leaving only France (in 1st place with 83 Million) and the USA (in 2nd place with 67 Million) ahead of Spain.
Revenues from tourism kept pace with the growth in numbers, with spending by Foreigners jumping by 8.7% in the year to November to reach 55.9 Billion Euros.
The PM went on to boast how, even with figures for December yet to be confirmed, it was clear that 2013 will represent an exceptional year.
By comparison, 2012 saw Spain's tourism industry account for 10.9% of the country's total economic output, and 11.9% of all jobs, according to Rajoy.
British tourists led the way to Spain in 2013, with some 14.3 million of them accounting for 23.6% of all foreign tourists, Ministry data reported.
Germany followed in contributing 16.2% of all Foreign visitors, followed by France with 15.7%, and Scandanavia with 8%.
Russian tourists accounted for 2.6% of the total, but their numbers showed the biggest leap, soaring by 31.6% from the previous year.
Recommended Reading
* 60.4 Mln Tourists Visited Spain in 2013 [Exeltur Report]