Catalonia admits to almost 100 cases of child malnutrition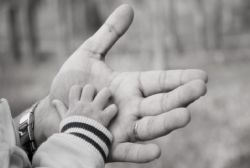 After initially denying reports, the Catalan government on Tuesday confirmed that there have been cases of malnutrition among children and infants in the region.
Boi Ruiz, the health commissioner, said that Catalan Health Institute (ICS) detected 91 cases of malnutrition between 2012 and 2013. Ten of these instances are linked to "improper diets" linked to "social codes," he said, adding that no chronic diseases had been reported as having stemmed from any of the cases.
In August, the Catalan Ombudsman called for urgent action to guarantee the right of children to adequate food. In a report, Rafael Ribó found that as many as 50,000 children in the region have food deprivation and 750 suffer from malnutrition and poverty.
Recommended Reading
Spain Sees Rich-Poor Divide Widen
* Oxfam Warns of Increasing Poverty in Spain
* Charity Aids More Spanish Than Immigrant Families