Coca-Cola Spain Sheds 750 Jobs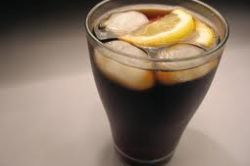 Spanish Coca-Cola bottling company Iberian Partners confirmed workers' fears by announcing on Wednesday plans to lay off 750 of them as part of a restructuring plan in the wake of a recently completed merger of seven independent bottlers to form a single firm.
Iberian Partners said it plans to close four out of its 11 plants in Spain situated in Alicante, Colloto in Asturias, Palma de Mallorca and Fuenlabrada in the Madrid area. That will involve the loss of 1,250 workers but the company pledged to relocate 500 of them. It said it would also seek to ease the trauma of the sackings by offering voluntary schemes and early retirement packages for those entitled to them.
"The object of the restructuring is to gain efficiency and competitiveness and avoid overlaps that could undermine the future viability of the company," Iberian Partners said.
Recommended Reading
Coke Spain In Offensive Tweet Claim