Spain GDP Grows 0.3% in Q4 of 2013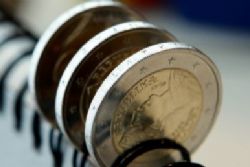 The Spanish economy grew by 0.3% in Q3 from a quarter earlier, the Bank of Spain said on Thursday, the second quarter of expansion after over 2 years of recession.
The central bank also said GDP shrank 1.2% in 2013 from a year earlier. Both figures are in line with government estimates made public last week.
Official preliminary data from the National Statistics Institute is due January 30 while the final figure will be published February 27.
Recommended Reading