Paramount Murcia Promoted at FITUR : All Quiet With Corvera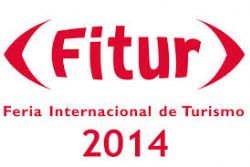 The 34th Annual International Tourism Fair - FITUR - commenced in Madrid earlier this week, being attended by Murcia's Regional Minister for Tourism, Pedro Alberto Cruz.
In 2013 Murcia's representatives of Corvera International Airport attended as exhibitors, however the Paramount Pictures Theme Park did not.
In an ironic twist of fate the fortunes of each project seem to have reversed in a such a way that public confidence is growing in the latter of the two.
Speaking on the opening day of the Feria, Cruz spoke of his "optimism" for the future of tourism in the region, and of the importance that the Paramount theme park held for the coming years in helping to grow the appeal of Murcia.
The Minister was also representing a number of other regional projects - such as Sucina Polo - and popular resorts along the Costa Calida, however the Alhama de Murcia based park held the attention of the majority of tour operators.
Following the criticism for exhibiting an Airport with no advised date of opening last year, Cruz neglected to mention anything concerning the future of Corvera at this time.
Recommended Reading
* FITUR 2013 : Corvera Airport and Paradores Present : Castellon and Paramount Absent
* Paramount Murcia & Corvera : Anniversary of Broken Promises