Spain "Popular Choice for Real Estate Investment"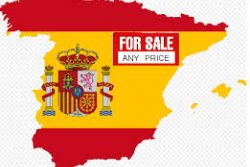 Spain is the most popular choice for investors in Southern-European real estate, according to the results of the INREV Investment Intentions Survey, with 31.3% of fund managers and 22.6% of investors are preparing to invest in Spanish property at some point during 2014.
The survey reported how countries in Northern Europe - such as Germany, France and the UK - held more appeal for investors in general, with 58.3% of investors and 70.5% of fund managers expecting to invest there this year.
The UK remained the most popular country for cross-border investing.
Recommended Reading
Expats Prop up the Spanish Property Market