Warning : Politician Talks Sense Over Paramount & Corvera !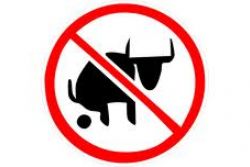 The PSOE opposition party has criticisied the PP regional government for a lack of direction concerning the futures of the Paramount theme park and Corvera airport.
Antonio Martinez Bernal, who represents the Socialists on matters concerning Tourism in the regional assembly, was commenting on Murcia's attendance at the week-long FITUR international tourism fair in Madrid, which closed yesterday.
Bernal questioned why the region was wasting time promoting projects which did not yet exist, when it should instead concentrate on attractions and facilities that would be of interest to those visiting Murcia in the short term.
The Deputy went on to criticise the FITUR promotional campaign, as everything was centred around an Airport that was not yet open, a theme park that did not yet have all of it's funding in place, and a high-speed rail network that had not yet been brought to the region.
Bernal argued instead that Murcia should have promoted existing regional assets such as the Scenery, Wildlife, Coastline, Gastronomy and Culture.
Recommended Reading
* Paramount Murcia Promoted at FITUR : All Quiet With Corvera