Spain's Montoro Denies Further VAT Rises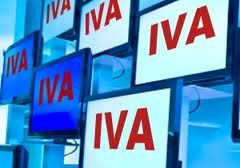 Spain's Finance Minister Cristóbal Montoro has made clear the Government is not planning further VAT rises, at least not "at the moment."
This move follows suggestions by the Advisory Committee for Tax Reform that Spain should raise consumption taxes (VAT and excise duties) and shrink direct taxes, as suggested by the EU and the IMF. The Government will probably use the Advisory Committee's work ahead of a tax reform in spring.
According to the Committee, there is scope to hike Spain's headline VAT rate (21%) as it remains below the EU average of 21.3%. Under the proposals the VAT rates would rise from 10% and 21% to 13% and 23% respectively.
Montoro repeated that the Committee's conclusions have yet to be finalized. However, he made clear that the Government does not intend to hamper Spanish consumers for now.
"We do not intend to raise VAT at a time where we need to get consumption back," said Montoro.