Further Questions Dodged Over Castellon Airport Costs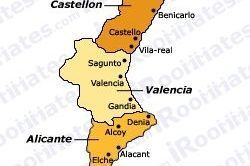 The Deputy Spokesperson for the Compromis party for the region of Valencia, Monica Oltra, has once again criticised the Generalitat Valenciana for their failure to explain the functions, tasks and qualifications of Aerocas employees : the Managers of Castellon Airport.
Oltra requested details of the salaries paid to Aerocas employees, their social security contributions, in addition to further details as a means of understanding their specific roles within the company.
The regional Minister of Economy. Industry, Tourism and Employment, Maximum Buch, issued a written reply with basic details noting the names and position of all employees, urging Oltra to check the official website, which "contains all the required information".
Recommended Reading
* Castellon Airport Wastes 11Mln Due to Nepotism
* Castellon Airport Sacks Falconry Team