Spain and Iran Forge Closer Ties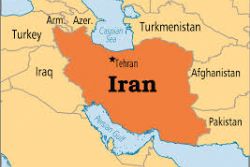 Spanish Foreign Minister José Manuel García-Margallo agreed Friday with Iranian Vice President Mohammad Ali Najafi to maintain closer bilateral contacts through visits to one another's countries.
During their meeting in Madrid, they discussed a common bilateral agenda, as well as some international and regional matters, Spain's foreign ministry said in a communique.
Najafi, the director of Iran's Cultural Heritage, Tourism and Handicrafts Organization, is in Spain for the FITUR 2014 International Tourism Trade Fair.
García-Margallo told the Iranian vice president of his wish to visit Iran in the near future. The Spanish minister also expressed interest in the status of political and civil rights in Iran following the change of government in 2013.
As for regional and international matters, the Spanish foreign minister congratulated the Iranian for his country's part in the Geneva Plan of Action, an accord reached on Nov. 24 by which Iran made a series of commitments concerning its nuclear program.
Spain's top diplomat expressed interest in the next steps to be taken and underscored to Najari "the importance of reaching, in the next six months, a definitive and verifiable agreement that consolidates the positive dynamic that in recent months has existed in relations with Iran."
With regard to the conflict in Syria, García-Margallo said that Spain hopes Iran will undertake "a positive role in a future scenario of peace and reconciliation."