Ryanair Increase Flights From Manchster to Spain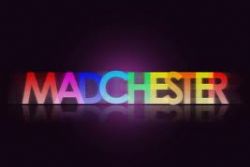 Low-Cost Airline Ryanair last week announced the establishment of 3 new routes from Manchester to Spain, and an increase in frequency of flights to 4 existing destinations.
The Increased level of service will take effect as from the start of the Summer schedules commencing 29th March 2014.
New flights will be offered to Barcelona, Fuerteventura and Gran Canaria, with an increased number of flights being created on existing routes to Malaga, Ibiza, Lazarote & Tenerife.
The announcement coincided with news released by the Spanish Ministry of Tourism last week, which confirmed a record year for the number of foreign visitors to Spain in 2013. Visitors from the UK made up almost 25% of the total, accounting for 14.3 Million.
Spain now officially stands as the 3rd most visited country in the world, with expectations that 2014 will be an equally good year for the sector.
Recommended Reading
* Spain Leapfrogs China as 3rd Most Visited Country