Corvera Airport Unlikley to Open Summer 2014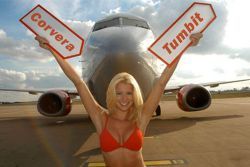 The three most pressing issues faced by the new President of Murcia will be to reduce the regional deficit, open Corvera airport and secure the arrival of the AVE high speed rail network.
Current President Ramón Luis Valcárcel has until early April to leave office in order to prepare to stand as a candidate for the European elections on May 25th.
The two candidates named as likely successors are Minister of Education, Pedro Antonio Sánchez, and the spokesman for the PP in Murcia, Juan Carlos Ruiz.
With negotiations concerning Corvera Airport being ongoing, it is also looking highly unlikely that the facility will be open before the end of summer 2014. What's more, if any agreement found with Sacyr - the main shareholder of former concession holder Aeromur - required EU approval, things could be further delayed due to European elections.
Recommended Reading
* "Corvera Airport to Open Before Summer 2014" : Valcarcel
* Murcia's President Resigns : Corvera Pressures Denied