Vodafone Said to Seek Purchase of Ono Before Planned IPO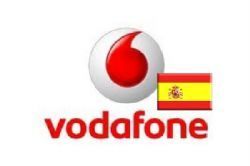 Vodafone is seeking to acquire ONO, the Spanish cable operator that is preparing for an initial public offering, two people familiar with the negotiations said.
A deal may be announced in the next few weeks, said one of the people, who asked not to be named because the negotiations are private. There's no guarantee Vodafone and ONO will reach an agreement and the Spanish company's owners could decide to pursue an IPO instead, they said.
An acquisition would be part of Vodafone's expansion into services such as high-speed Internet and television across Europe. Vodafone, based in Newbury, England, is stepping up spending on upgrading its network and making acquisitions. It agreed last year to sell its stake in Verizon Wireless in the U.S. to partner Verizon Communications Inc. for $130 billion.
Ono's board hasn't received an approach from Vodafone, 2 people familiar with the matter said, asking not to be named because the deliberations are confidential.
A deal may disrupt ONO's planned IPO. The Madrid-based company held talks with investment banks last month about selling shares, people with knowledge of the matter said last week. The broadband provider could be valued at about €6.4 bln in an IPO including debt, or 8.5 times its 2012 earnings before interest, taxes, depreciation and amortization, said Francisco Salvador, a Madrid-based strategist at FGA/MG Valores.
Private Equities
The company's shareholders include Thomas H. Lee Partners, Providence Equity Partners Inc. and CCMP Capital LLC.
Rosalia Portela, ONO's chief executive officer, said at an industry conference in September that an IPO was "a priority."
ONO has faced increasing price competition from rivals such as Telefonica SA, Spain's biggest phone company, and Jazztel Plc.
Pepe Romero, a Vodafone spokesman in Spain, declined to comment on the company's interest in ONO. An ONO representative also declined to comment. Newspaper Expansion reported that Vodafone is in talks with ONO shareholders on Jan. 25.
Vodafone shares fell as much as 7.2% in London today after AT&T Inc. said it doesn't plan to make an offer for the U.K. wireless carrier.
Recommended Reading
* Spain Next Day Tel.No. Porting Law Criticised