Andalusia to see €418 Mln cuts to agricultural funding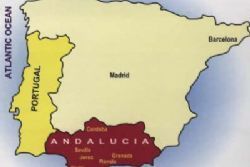 Andalusia, the region concentrating over 25% of the domestic agricultural GDP and 37% of Spain's registered growers, has lost the battle against other Spanish regions in the negotiations for the distribution of the European agricultural funds.
The Ministry of Agriculture has decided how the funds assigned through the Common Agricultural Policy (CAP) for the 2015-2020 period will be distributed, cutting approximately €418 Mln from Andalusia's usual allocation (around €2 Bln per year). The region's 269,000 funding recipients (30% of the country's total) will be the ones suffering the consequences, albeit unevenly.
€258 Mln will be invested in rural development, and €160 Mln less will be used to palliate the effects of the readjustments in the funding assigned to specific crops.
"Andalusian agriculture has become a little poorer after this decision," stated Andalusia's councillor, Elena Vνboras.