Spain's public deficit to November around 5.44% of GDP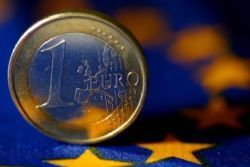 Spain's public deficit - excluding town halls - was 5.44% of gross domestic product for 2013 until to November, the Treasury Ministry said on Tuesday, up from a deficit of 4.87% in October.
The government is aiming for an end-of-year final deficit, including local administrations which are expected to end the year with balanced books, of 6.5%.
The central government reported a deficit of 3.86% of GDP in November while the country's regions had a shortfall of 1.26% and the social security system had a deficit of 0.33%, the Treasury said.