Spain Residential Mortgages Slump 27.4% in Nov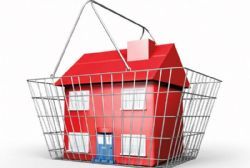 A report published earlier on Tuesday by Spain's National Institute of Statistics (INE) has revealed how Mortgages awarded on residential properties had fallen by 27.4% in November last year when compared to the same month in 2012.
The total number of transactions completed in November reached 13,933 - up 5.2% on October.
It financial terms, the amount of capital released against residential mortgages fell 25.9% from November 2012 to November 2013, but was down 2.3% on October.
The average value of mortgages awarded against home purchases increased 2.1% year-on-year in November, with the average value increasing by 3.1%.
The report went on to note how the number of mortgages awarded on rural properties fell by 21.9% compared to November 2012, whilst the number of urban mortgages awarded fell by 26.9%.