Africa to Back Spain for Security Council Seat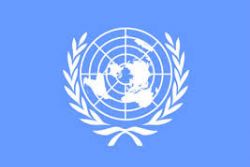 Spain's application to hold one of the rotating seats on the UN Security Council "includes all the conditions" for being "the preference of the African countries," Spanish Foreign Minister Jose Manuel Garcia-Margallo said on Tuesday.
The FM spoke to Efe after two days of bilateral meetings within the framework of the African Union summit being held in Addis Ababa.
"Africa has become our prime objective, and the two aspirations that they have brought to us at this summit, the intensification of relations and the presentation of our candidacy, have been covered very satisfactorily," Spain's top diplomat said.
At the presentation of Spain's bid for one of the 10 non-permanent seats on the Security Council for 2015-2016, Margallo emphasized Madrid's economic contribution to the UN and its "special sensitivity" to human rights and development aid.
"Spain has always conceived of the United Nations as the heart of the international system, which is explained by the fact that it is the 6th country in the ranking of financial contributions to this organization," he said.
This is also the reason why more than 130,000 Spaniards have participated in peacekeeping operations around the world in recent years.
"Spain is a country that loves peace" and, therefore, it is making "active efforts" in the Middle East peace process and in the humanitarian catastrophe in Syria, Garcia-Margallo said by way of example.
In Africa, Spain is present in Mali and in the Central African Republic and is participating in the two international operations to fight against piracy in Somalia.
With regard to human rights, Garcia-Margallo said that Spain is "extraordinarily active" in the efforts to guarantee access to healthcare and education in the most disadvantaged countries.
Recommended Reading
* Spain may ask for UN support over Gibraltar
* Spain's Garzon seeks UN action on Franco victims