Spain's small banks get state aid to complete merger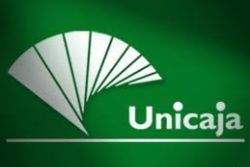 Spain's bank restructuring fund FROB has committed to pay up to €319 Mln in state aid to lender Unicaja to absorb smaller peer Banco Ceiss and avoid the latter's nationalisation.
The move, announced late on Tuesday, is the second time in just a few weeks that the Spanish authorities have given state aid or state guarantees to facilitate the sale of a lender.
In December, the FROB granted guarantees worth €800 Mln to Venezuelan bank Banesco to buy Galicia-based NCG Banco. Analysts believe it will also have to dig in its pockets to sell Catalunya Banc, which it also controls.
Spain's banking sector, which has shrunk from about 45 banks five years ago to only 14 today, needed €42 Bln in European funds in 2012 after it was brought low by the abrupt end of a decade-long property boom.
Until recently, the government had said it would not grant state aid anymore.
Unicaja, which did not request any public funds during the clean-up of the sector, and Ceiss, which received a capital injection of €600 Mln, had been in talks about a merger for about 2 years.
The talks dragged on because of disagreements over who should foot the bill to compensate small savers for massive losses made by Ceiss clients when investing in the lender's preference shares, a complex financial product they were sometimes missold.