Spain "Should Improve Bank Monitoring" : EU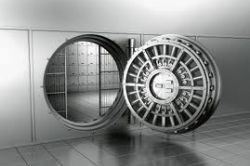 Spain should continue to improve supervision of its banks, which face headwinds from high unemployment and a weak real estate market, the European Commission said in its final review of the country's bailout.
The liquidity situation and financing structure of Spanish banks (BKIA) have improved and the conditions of the bank-rescue program have been implemented, the Brussels-based commission said in a report today.
Still, "in-depth diagnostics of the shock resilience and solvency of the Spanish banking system remain vital," the report said, calling for "a continuation of the upgrading of supervisory procedures."
Spain last week completed the €41 Bln European banking-bailout program, which PM Mariano Rajoy sought in June 2012 as struggling lenders threatened to overwhelm public finances and the nation's access to capital markets narrowed. The economy is growing after two recessions, even as unemployment remains at 26.7%, the 2nd-highest in the EU. The contraction of private domestic lending is slowing.
"A bottoming-out is in sight" for credit, the commission said. "The economic recovery however remains fragile."
Spain is still vulnerable to a change in the "benign" conditions in financial markets or a slowdown in emerging economies, the commission added.
Banco Santander, which reports earnings tomorrow, relies on consumer banking in Latin America for more than a third of profit.
Bad Bank Challenges
Spain's bad bank, known as SAREB, also faces challenges, the commission said. The bank was created as part of the bailout program to remove real estate loans and property from the books of rescued lenders and forecasts a loss in 2013.
Sales of real estate assets have been "significantly lower" than projected while revenue from real-estate development loans has exceeded the bank's expectations "somewhat," the report said.
A majority of SAREB's gross margin comes from real-estate development loans and that may decline over time as an increasing proportion of those loans default, the report said.
SAREB should "err on the conservative side" when updating its business plan, which is due to be approved next month, the commission said.