Spain Sees Number of High-Speed Internet Connections Double in 2013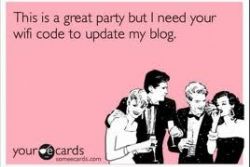 Spain's number of high-speed broadband internet connections over 10Mbps have doubled over the course of the last 12 months, according to the results of Akamai Technologies' latest State of the Internet report.
The figures for Spain show that in the third quarter of 2013 around 13.79% of Spanish users connected to the internet with speeds above 10 Mbps, a significant increase on the 5.09% of high-speed connections recorded a year earlier.
The rise is mainly due to the growing popularity of fibre optic connections, which all Spanish operators - above all Movistar - are currently deploying. However, the figure of 13.79% for Spain remains below the global high-speed broadband adoption rate, which currently stands at 19% according to Akamai.
Further Reading
* Catalonia to charge 25 cents per internet connection
* Spain's broadband lines rise at fastest rate in 4 years
* Spain sets provisional prices for fibre optic access