Ciudad Real Airport Sale : Fiasco Drags On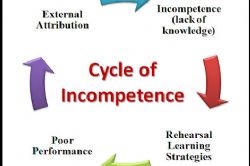 The Commercial Courts of Ciudad Real have approved the extension for the deadline of the sale of Ciudad Real Airport until the 19th February.
This is now the second time that an extension has been granted : The first deadline expired on the 27th of December, and the second on the 24th of January.
Although the administrators of the bankrupt facility have made no official comment on any expressed interest, it has been widely reported that on each occasion businessman Francisco Jose Ortiz Carrillo had offered €121 Mln to purchase the facility.
On the first occasion the offer was declined due to to Ortiz' bank not being Spanish, leaving some doubt over the integrity of the security deposit, however it is understood that on the second occasion the offer was accompanied with a 6% Bank Guarantee.
Neither the courts, the administrators or Sr Ortiz have commented on any reason as to why the second offer has not been accepted.
When the sale of the airport was originally opened on the 2nd December the administrators announced how the sale process could be taken through 3 phases. The opening phase would would see successful being in excess of €100 Mln (with a minimum 5% Bank deposit); the 2nd €80 Mln and the 3rd with no fixed value.
Further Reading
* New Ciudad Real Airport Owner to be Advised Monday
* Spain's Ciudad Real Airport Bidding Closes Today