Trade Union's Warn Spain's Crisis Will Continue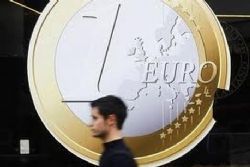 Spain will need at least 15 years to recover the employment level before the crisis, warned today the Secretary General of the Workers Commisions Ignacio Fernández Toxo. In a press release, the leader of this union center indicated that the real data does not match the government's optimism. The cycle is changing, but getting out of recession does not necessarily mean hat we will recover from the effects of the crisis, he added.
According to him, recovering the gross domestic product (GDP) will take more than 5 years, but in terms of employment at least 15 years will be needed to recover the 3.6 Million jobs lost.
Employment recovery does not exist, he stated, unless the distribution of the same work positions among more people with lower wages and worse work conditions is taken into account.
The leader of Spain's greatest union center considered effective the European Trade Union Confederation's proposal of allocating 2.0% of the annual GDP for a decade to support the creation of jobs.
Meanwhile, Fernández Toxo announced that the Workers Commissions will soon present ideas for a tax reform taking into account the principles of sufficiency, equity and efficiency, so as the improvement of the Social Security system.
These and other work projections, he informed, were approved by the Confederal Council of the trade union which also carried out an organizational simplification with the merger of 6 sectoral organizations.