Spain's Love - Hate Relationship With China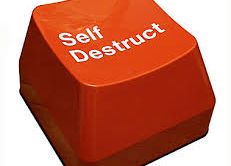 With an estimated 180'000 nationals currently holding residential status in Spain, the Chinese are rapidly becoming the country's largest non-European foreign demographic.
With today being Chinese new year, Tumbit would like to take this opportunity to wish all our Chinese visitors "kung hei fat choi", and take a look a Spain's somewhat erratic relationship with China over the course of the last 12 Months.
The start of 2013 saw Spain National Institute of Statistics (INE|) report how Chinese Nationals purchased a total of 1325 properties between January and September 2012, representing 0.6% of all properties sales in this period - increasing from 0.1% of all sales 5 years earlier.
This data followed news that the Government was to grant 'temporary residency' to any non-EU Citizen when purchasing property worth €160,000 or more.
By April Spain was eying a slice of China's estimated €77 Bln annual pend on international tourism - hoping grow visitor numbers from the 200,000 seen in 2012 to 1Mln by the year 2020.
In October of last year China's appetite for foreign travel had grown to such an extent that the Chinese Government had produced an official guide to European travel - including Spain - to help it's citizens on their ventures abroad.
Towards the end of 2013 the developing relationship with China saw Spain in a good position to enjoy an increased number of both both tourists and potential buyers of property.
That is, up until the point where a Spanish Court filed criminal charges against Chinese President Hu Jintao for acts of genocide against Tibet.
Whilst happy to point to an 'Amnesty' for atrocities committed during the Franco years, and refuse to bow to UN demands to re-open investigations, Spain is seemingly happy to involve themselves in matters of little concern to them.
Worse still, after months of developing a closer relationship between the 2 countries, Spain seems happy to risk alienating the worlds 2nd largest economy, and risking any potential growth in both the Chinese tourism and real estate markets.
Further Reading
* Spain : Why Not Get Your Own House In Order First ?
* Spain Considers Granting Temporary Residency to Foreign Buyers
* Spanish Property Snapped Up By Chinese Buyers
* Spain Set For Chinese Tourism Explosion
* China Advises Tourists How to Behave in Spain