US Destroyer Departs For New Base In Rota, Spain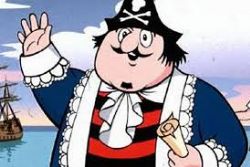 The first of 4 U.S. Navy destroyers to form the centerpiece of Europe's missile defense shield departed the USA on Friday for its new base in southern Spain.
The USS Donald Cook is expected to be joined at the Rota Naval base by 3 more missile-guided destroyers by 2016.
Other deployments in what has become known as the European Phased Adaptive Approach, include projects in Romania and Poland, radar in Turkey and a command center at the U.S. Air Force base in Ramstein, Germany.
The plan has caused increased tensions with Russia, who claim the shield is aimed against its own nuclear missile arsenal, whilst NATO insists the move is to protect Europe from potentially hostile countries in the region, such as Iran.
The deployment to Spain expands the Naval presence in Europe at a time when the US is withdrawing other forces from the continent.
US interest in the Mediterranean has intensified recently due to instability across the region, from Syria to Egypt and North Africa.
The ships will make regular 4-month deployments around the Mediterranean on missile defence operations, but will also be at the disposal of NATO commanders.
The 3 destroyers expected to join the Donald Cook over the next 2 years are the USS Ross, Porter and Carney, all under the command of Destroyer 60 Squadron, based in Rota, Cadiz.
The deployment will bring a further 1,200 American Navy personnel, and around 1,800 family members to the area.
Further Reading
* USA to pay Spain €200 Mln to host missile shield
* Spain agreed to NATO missile shield
* USA seeks to increase Spain-based rapid reaction force