Court Enforces Teaching of Castillian in Catalan Schools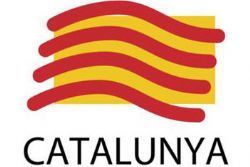 The Catalan regional High Court has fixed the minimum number of hours that Castilian Spanish must be used as the working language in schools in the region at 25% if so requested by parents, judicial sources said Friday.
The case stemmed from a suit by the parents of 5 families to have their children taught in Castilian Spanish rather than Catalan in subjects other than Spanish language classes. The Catalan regional government refused to do so.
This is the first time a court has set a specific minimum quota for the number of hours of classes that students must be instructed in Castilian Spanish. The quota applies to cases in which only the parents of one student request Castilian Spanish to be the language of instruction.
The sentence recognizes "Catalan as the center of gravity of the educational system" in Catalonia but also points to a ruling by the Constitutional Court on the region's Statue in 2010 that also "considers Castilian Spanish as a language of instruction in Catalonia."
The court said in the case of the five groups of parents that filed suits it had studied the number of hours of instruction their children received in Castilian Spanish and considered them to be insufficient.
"Without prejudice against maintaining Catalan as the center of gravity of the system, Castilian Spanish should be present in a reasonable proportion that is not cursory and a mere artifice to comply with its obligatory use as a working language," the court sentence said.
It ordered the regional education department "to adopt all necessary measures" to comply with the court's ruling. The department has a month to implement the sentence in the 5 schools attended by the children of the parents who lodged the suit.
TThe regional government stated that up to June 30, 2013, only 23 families in the region had requested Castilian Spanish-language classes for their children.