1 in 4 Complained to Spain Electricity Providers in 2013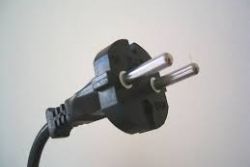 According to a survey undertaken by Spanish Consumer Association FACUA, 25% of all users made at least one complaint to their Electricity provider during 2013.
The survey was conducted across 2'194 Electricity consumers between 5th-27th December 2013.
The Group also found that 30% of all complaints received no response, while 29% had to wait in excess of 1 month in order to get a reply, and just 7% receiving an immediate response.
46% of those who made a complaint against their electricity provider said that the reply they received was 'unsatisfactory', compared to 22% who felt that the reply was 'partly satisfactory' and 8% who were 'completely satisfied' with their reply.
Just 4% of all complainants felt they were clearly informed about their rights, whereas 62% believe they were not informed at all.
Equally so, some 56% felt they were not informed correctly about the complaint procedure, while only 13% felt they were clearly informed of the complaints process.
55.29% of all consumers had to make contact with their Electricity provider for some reason last year, with just 21% admitting not not having any problems at all, or cause to make contact.
The most popular problem reported by consumers was an error with their bill (30%), followed by problems with supply (22%).
FACUA also noted that only 20% of complainants found that they were able to make their complaint via a guaranteed 901 / 902 freephone telephone number.
41% of consumers attempting to make a complaint found the customer services attendant attempt to sell them other services, with 35% of callers being transferred to at least one other staff member.
47% felt that they were kept waiting on the line for an excessive period of time in order to make their complaint.
The survey also found that 25% of consumers were unaware of the type of tariff they have, 65% knew they had the 'last resort tariff' partially regulated by the government, with 35% being aware that they had contracted a 'free market' rate.
Of the number who had switched to the free market rate, 27% complained about having to pay more than before, whereas 20% felt that there was no difference in price.
40% of all 'free market' consumers had no idea how their costs compared.
Just 15% of all user felt that they fully understood their electricity bills, 40% totally ignored them, with 44.9% being on slightly aware of the contents.
61% of users were clear on the differences between estimated and actual readings, with 18% not even noticing the type of reading advised on their bill.