Recovery in Spain picks up pace at the end of 2013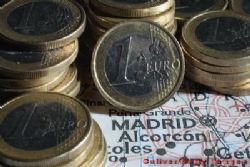 The National Statistics Institute (INE) last week confirmed earlier estimates by the Bank of Spain and the government that quarterly economic growth accelerated to 0.3% in the last 3 months of the year from 0.1% in Q3, when Spain left behind its longest recession since the restoration of democracy.
"The result basically reflected a less negative contribution from domestic demand, and a positive, albeit lower, contribution from external demand," the INE said in a statement. On an annual basis, GDP shrank 1.2% after falling 1.6% in 2012.
"Spain's steadily improving growth profile puts it on a strong footing going into the new year," Timo del Carpio, an economist at RBC Capital Markets in London, told Bloomberg. "The pace of activity picked up noticeably over the second half of last year, and more recent survey evidence suggests the new found momentum will carry over."
In remarks to radio station COPE, Economy Minister Luis de Guindos said the figures show the "recovery is strengthening" but warned that challenges still remain.
"These are positive aspects that show we have left the recession behind but there is a lot to do," he said. "The road in front of us is full of curves, full of difficulties," he added, noting that unemployment still remains unacceptably high at 26%.
De Guindos said earlier this week that he expects the economy to grow 1.0% this year, sufficient growth to allow net job creation. The government's official forecast is for an increase in GDP of 0.7%. The IMF last week revised upward its forecast for GDP growth to 0.6% from 0.2% previously.
Recommended Reading
* Spain's Economy to grow 1.0% in 2014 : Minister
* IMF Triples Growth Forecast for the Spanish Economy