Spain "Will Not Interfere" With Scotland Referendum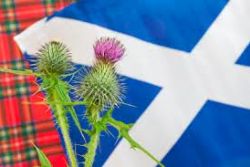 In an interview with the Financial Times this weekend, Spain's Foreign Minister Jose-Manuel Garcia-Margallo commented how Madrid would not interfere with Scotland's bid for independence from the UK.
"We don't interfere in other countries' internal affairs," he said.
The FM would not be drawn on whether Spain might veto Scottish membership of EU in the event of gaining independence from the UK, and maintained that the issues of an independent Scotland and Catalonia were "fundamentally different".
Madrid would continue to oppose Catalonia's intention to hold its own referendum on independence to be held on 9th November.
With Scotland's referendum being due to take place on 18th September, Madrid will be watching with an eager eye.
Further Reading
* Catalan Leader Says Spain Can Not Block Independence Vote
* Expat Scots Threaten Legal Action Over Referendum
* Spain Sabotaging Independent Scotland Referendum